J'ai été contacté par le studio
Eleven
pour participer à la création d'une vidéo impliquant de nombreuses animations de plantes.
Ci-dessous un extrait de la vidéo incluant les plans sur lesquels j'ai travaillé.

L'animation de tout les éléments a entièrement été réalisée sur Houdini. L'éclairage, les matériaux et le rendu a été réalisé en interne par le studio.

I was contacted by Eleven studio to participate in the creation of a video involving numerous plant animations.
Below is an extract from the video, including the shots I worked on.

The animation of all the elements was done entirely in Houdini. Lighting, materials and rendering were done in-house by the studio.
J'ai aussi travaillé sur une simulation d'ouverture de feuille de monstera.

I also worked on a monstera leaf opening simulation.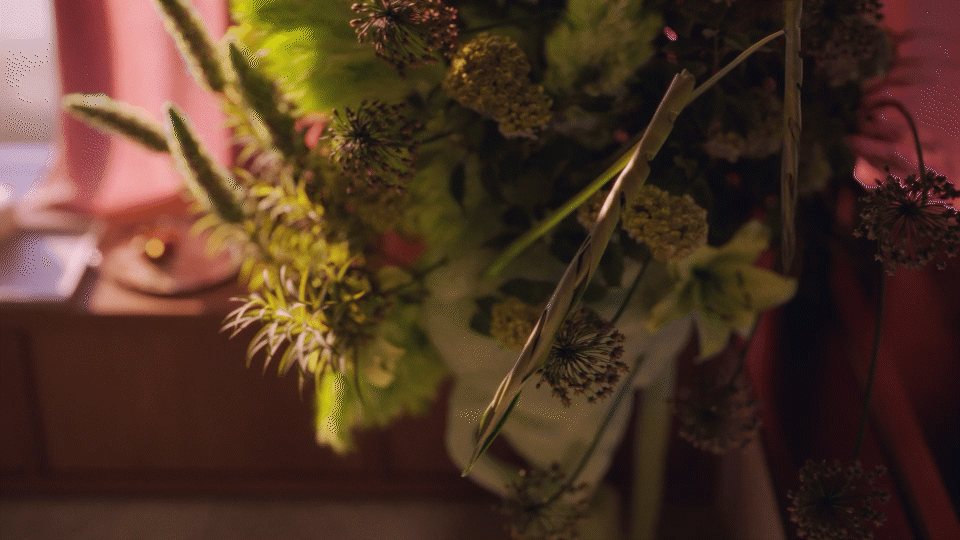 Une autre tâche dont j'ai été responsable a été la création d'un hda permettant la génération et l'animation de lierre à partir d'une simple curve.
Il a été utilisé à divers endroits de la vidéo, ci-dessous quelques exemples.

Another task for which I was given responsibility was the creation of an hda allowing the generation and animation of ivy from a simple curve.

It was used at various points in the video, below are a few examples.
Certains plans on nécessité une interaction entre le lierre et des draps ou des rideaux.

Some shots required interaction between ivy and sheets or curtains.
Ci-dessous la vidéo complète.